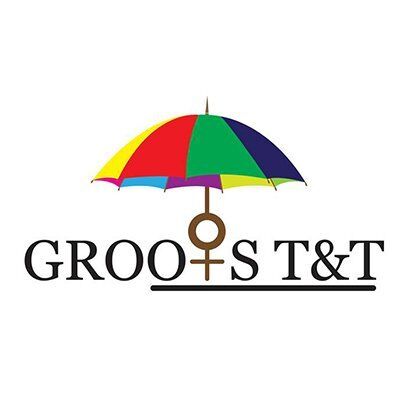 Description
MISSION
To address, collaborate and promote the challenges faced by persons in vulnerable situations in communities across Trinidad & Tobago, paying special attention to the issues surrounding poverty, mental health, HIV&AIDS, SRHR, domestic & gender based violence and disaster preparedness and response.
VISION
GROOTS T &T is the premier grassroots organization focused on , and committed to building participatory, inclusive and resilient communities across Trinidad & Tobago.
FOCAL AREAS
HIV&AIDS, Mental Health, Domestic and Gender-Based Violence, Sexual Reproductive &Rights, Disaster Preparedness and Response
KEY OBJECTIVES
To improve treatment ,care and support for People living with HIV/AIDS (PLHIV) who belong to the KP community;
To maintain and expand community based HIV testing: Drop in Centre; testing sites and community outreach activities;
To improve build stronger partnerships with government entities providing HIV services;
To increase capacity to support mental health outreach programme focused on stress and depression;
To provide transition homes services for persons in need of temporary housing, improving service provision of emergency housing for persons in crisis;
To provide advocacy programmes focusing on maintaining families and individuals (including LGBTQI) facing temporary displacements as a
result of DGBV; and
To improve education and awareness about disaster preparedness and relief efforts in communities where GROOTS T&T work.
MAJOR/CURRENT ACHIEVEMENTS
The first community based NGO to be a certified HIV testing site;
The only community based NGO operating a transition home for members of the KP community; and
The creation of dlinkTT, which is a one of a kind mobile platform connecting users (10,000 so far) to HIV information and referrals.
Send Message to listing owner