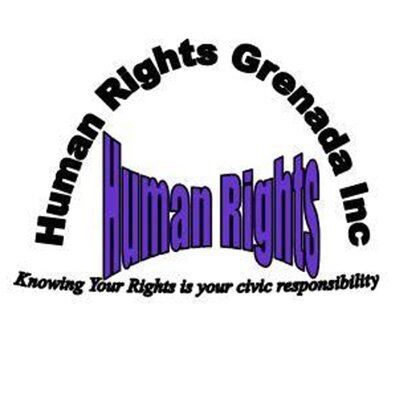 "To deny people their human rights is to challenge their humanity"- Nelson Mandela
The Grenada Human Rights Organisation (GHRO) Inc was formally launched on December 10th 1999 (International Human Rights Day) at a ceremony at Norton's Hall, Church Street, St. George's. The central aim of the organisation is promoting and protecting the human rights of all citizens in Grenada, Carriacou and Petit Martinique through education and awareness.
GHRO advocates for the rights of all, including prisoners, children, older persons, people living with and affected by HIV/AIDS , the Lesbian Gay Bisexual and Transgender ( LGBT) community and those marginalised due to economic status. The organisation has campaigned for access to justice and adequate, affordable and available health care services, strengthened governance and electoral systems and enhanced community engagement and participation in the governance process.
GHRO Inc has also partnered with the Integrity Commission and other bodies in lobbying for and creating an anti-corruption environment and good governance at all levels of society. GHRO has also worked closely with the Ministry of Foreign Affairs on human rights issues of Grenadians in other countries.
In keeping with its mission to promote public education and awareness on human rights issues, the GHRO Inc adopted a networking and collaborative approach to advocacy. GHRO Inc is a member of the National Coordinating Committee on Human Rights (NCCHR) – a cabinet appointed committee to prepare Grenada's human rights reports to the United Nations General Assembly, the Grenada National Coalition on the Rights of the Child (GNCRC), Grouping of Civil Society Organisations (CSOs) as well as network with several national organisations in specific human rights advocacy such as the Grenada National Council for the Disabled (GNCD), the Girl Guides Association, the Young Women Christian Association (YWCA), the US Peace Corps, the Grenada Bar Association, the Conference of Churches (Grenada), the Friends of the Earth (Grenada), the Ombudsman's Office and other human rights focused organisations.
As an organisation committed to advocating for the realisation and enjoyments of rights for all members of society through human rights education, the GHRO Inc will continue to bear the torch of activism. Despite limited financial and human resources the organization is committed to ensuring that all members of society have access to justice, equity, tolerance and respect.
If you would like to learn more about the organisation, partner or collaborate with GHRO, click on the link below to access their contact information.