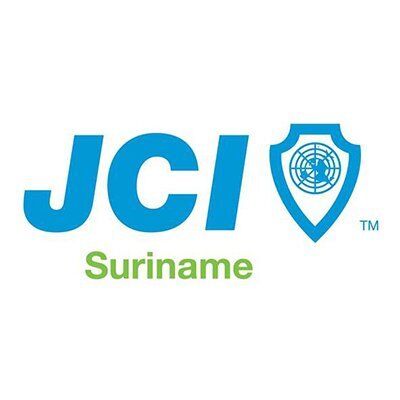 Junior Chamber International (JCI) Suriname is a Non-Governmental Organisation (NGO) which was established in 1961, as part of JCI International. The organisation was formed by a small group of active citizens who wanted to create change within their different communities. Realising that the strategies which JCI International implemented were successful in many countries, it was decided to start a National chapter in Suriname to tackle challenges the community faced.
JCI Suriname is a national community of young active citizens ages 18-40, who share the belief that to create positive change, one must take collective action to improve ourselves and the world around us. Engaging in activities ranging from community development to international projects, members demonstrate their social responsibility and improve themselves through participation, leadership and action.
All members belong to a JCI Local Organisation where they focus on finding solutions to improve their local community. Local Organisations are affiliated to National Organisations where members coordinate activities on a national and international scales. This structure links JCI members together to form a global grassroots movement creating global impact through local action.
The organisation focuses on: individual development, business development and community development and has implemented a number of initiatives which align with their organisational focus.
These initiatives range from providing soft skills development through motivational training programs at different schools, where students learn about the importance of time management, assertiveness for job application, stress management and personal leadership skills.
In addition, each year JCI Suriname organises the Suriname Leadership Academy. This academy is an all-inclusive leadership conference for youth where young ambitious leaders will learn how to become empowering professionals. It caters to youth from Suriname, Guyana, St Kitts & Nevis and Curacao.
In order to facilitate further community engagement and community development, JCI Suriname has also implemented the Green Ambassadors program and the Fire Preparedness and Response Program. The Green Ambassadors program was geared at increasing the awareness of the youth on environmental issues, particularly climate change and involving young people in the process of finding solutions to combat climate change.
If you would like to learn more about the organisation, partner or collaborate with JCI Suriname, click on the link below to access their contact information.