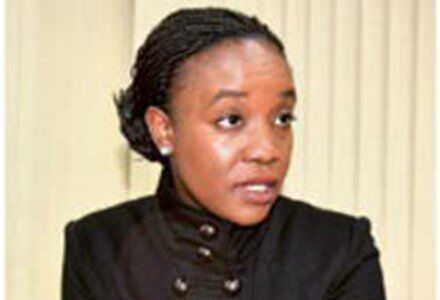 Bringing NGOs Together to Collaborate on a Regional Mission: "TEACH-A-BOY"
Sustainable development in the Caribbean region can be achieved through the capacity building and strategic planning of our civil societies. We have an intrinsic role to promote the human development of our communities and beneficiaries. The United Nations development goals are attainable as we continue to work closely with each other, forging new partnerships and alliances.
FELICIA DUJON, FOUNDER AND PRESIDENT, CARIBBEAN MENTORSHIP INSTITUTE, BARBADOS,
ADVOCATING FOR CHILDREN'S RIGHTS
AND GENDER EQUALITY
Starting July 10, 2018, USAID Local Capacity for Local Solutions and the Caribbean Policy Development Centre in Barbados led a week-long advocacy workshop in Guyana. Geared toward regional nongovernmental organizations (NGOs), its purpose was to share technical skills and practical training on key advocacy principles. The workshop covered proposal writing, policy development, media engagement, finance, and research. The NGOs selected to attend encompassed a diverse set of mandates comprising lesbian, gay, bisexual, transgender, and intersex (LGBTI) issues; HIV/AIDS; the environment; and youth and citizen security.
On the first day, the facilitators divided the participants into groups. They explained that the small teams would work together for the duration of the workshop. After introducing themselves, Felicia Dujon of the Caribbean Mentorship Institute in Barbados and other members of her group in the workshop discovered commonalities among the goals of their various organizations. She claimed, "We were adamant that our group (which we named 'Superstars') would succeed at every assignment." The group consisted of Ms. Dujon and staff from the Caribbean Fashion and Arts Feature Festival (Trinidad and Tobago), Advancement of Children Foundation (St. Kitts & Nevis), Blossom Inc. (Guyana), and Guyana Sex Work Coalition (Guyana).
The facilitators explained that during the training, the attendees would collaborate to design an advocacy plan for their small group. They were given guidelines and told that they would present their completed plans to a panel of experts from various fields. "We knew," said Ms. Dujon, "that we had a challenge ahead, but we were determined—after all, we were Superstars. We immediately began conducting research to find an area that warranted greater attention. We agreed that it must include youth, as they are one of the most vulnerable groups within the Caribbean."
As the Superstars began their intense research, they noticed an upward trend in the levels of violence and delinquency among young males due to lack of educational opportunities. The team believed that the media were producing many stories about boys at risk, but rarely investigating the causes of their
vulnerability. "Our analyses showed a rapid increase in school dropout rates for boys within the Caribbean over the past 10 years," Ms. Dujon continued. "We were shocked, stunned, and disheartened. We agreed that this would be our advocacy for our group project. We worked between our breaks, and even discussed it at night when we dined together at the local restaurants. It became our mission. We did not know where it would lead, but we knew that we must use our voices, and our new training, to highlight this growing epidemic." The Superstars developed and presented the TEACH-A-BOY concept to the panel. "We knew that this project would lead us to become good friends, and allies in a regional cause," Ms. Dujon explained. "We immediately created social media pages to highlight this growing concern. We are now preparing to submit proposals to gain support for our project."
As part of her post-training evaluation, Ms. Dujon reported that "The advocacy workshop was informative, engaging, and progressive for our evolving communities. We were able to connect our missions with what the advocacy training offered. The facilitators were well-equipped and shared their technical expertise in areas which will influence our work as advocates."
In essence, the Superstars came to the workshop individually, as complete strangers, albeit with a passion to serve the voiceless. They left as friends and colleagues ready to campaign together to save boys from social ills such as poverty and gun violence.